This Choreography was exclusively produced for Diesel's Reboot Campaign and performed at the Schauspielhaus Frankfurt. In collaboration with the Dancers Szu Wei Wu and Peter Sowinski – we created a flowing mixture between urban dance and contemporary movements.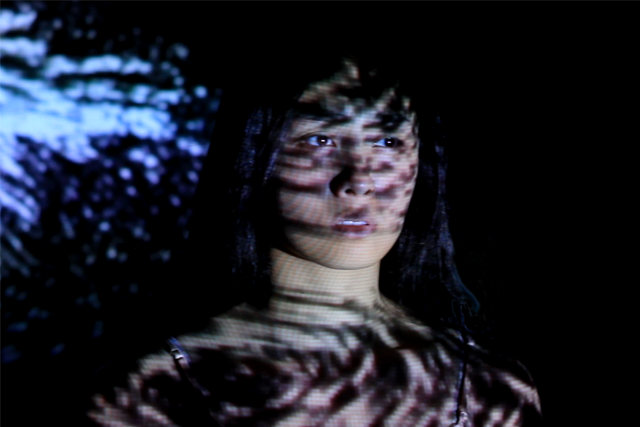 The Installation
This low weight setup consists of a kinect camera capturing the dancers movements, a notebook to evaluate the captured information and a projector to display the interactive graphics. The idea was to create a concept which work and relate to spontanious urban scenarios. Art and science are beautiful engines for both, society and economy. Hence they should fill our environment and invite everyone, everywhere. read more…
Acknowlodgements
This system is developed by the support of
Wink
, an agency of architects creating stunning experiences. The installation artist Jan Bförn Schäfer created a slick standalone box combining fixed projector and camera. Hence i was able to set up the tech in 15 mins!!! No calibration !